Plants  that  Speak, Souls  that  Sing
Weekend  at  Dilston  Physic  Garden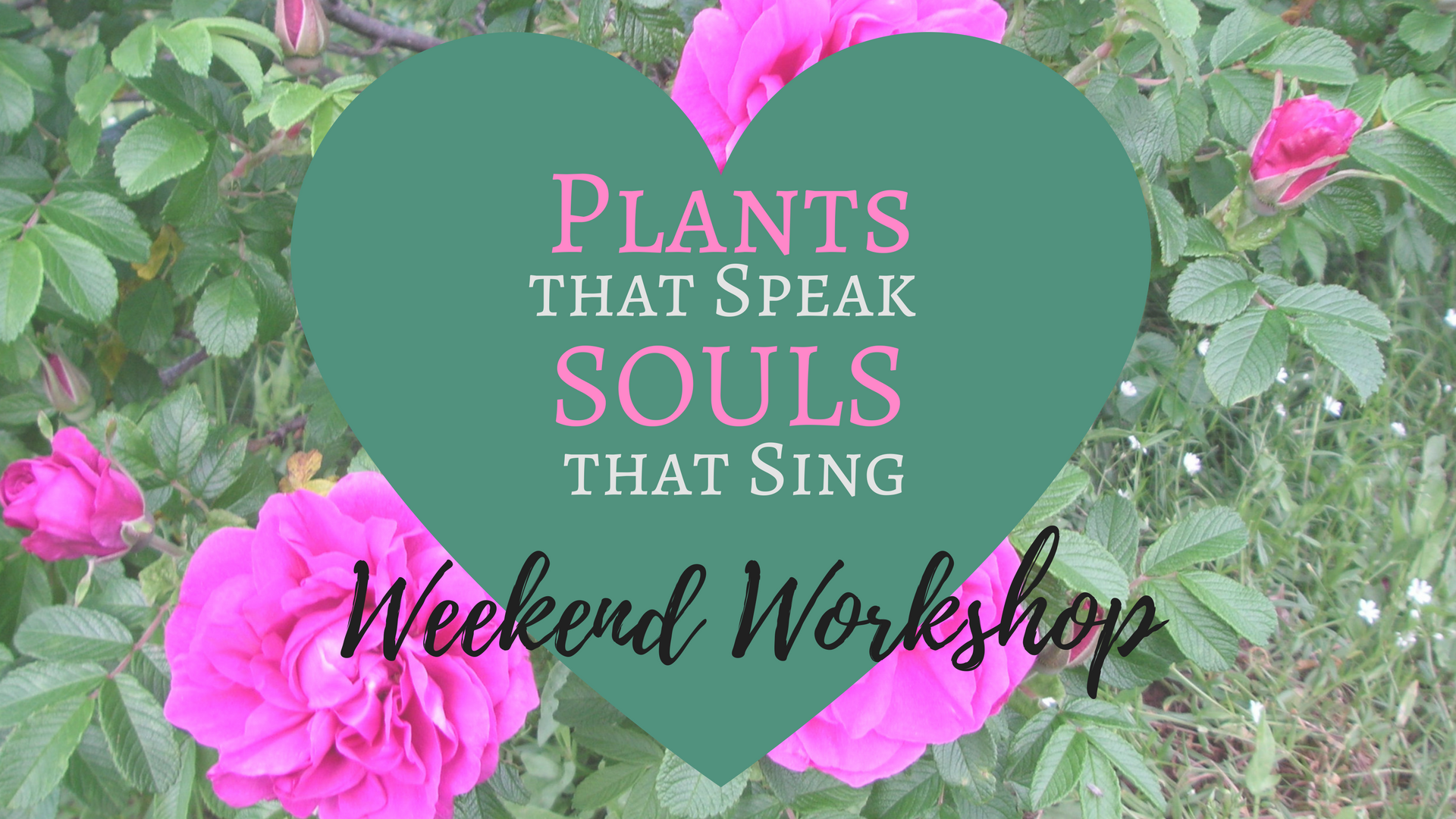 Ready to open your heart and explore the green world a little closer?
Join this practical and magical weekend to strengthen your connection with nature and open up to plant consciousness for guidance, healing and inspiration to enrich your path and broaden your understanding of plants.
We'll explore how to follow your intuition, feel with your heart and build sacred relationships with key plant allies to enhance your day to day living and enjoy a more harmonious connection with yourself, with others and your environment. Simple exercises will guide you on a journey of transformation to meet the spirit of plants while at the same time aligning with your true nature and sense of purpose. You will be encouraged to open your heart and physical senses and be introduced to the Shamanic practice of plant spirit healing with Shamanic drumming, theatre, ceremony and movement to enable a deeper exploration of and interaction with plants. Each participant will also have the opportunity to receive a "limpia" (cleansing), a curandera (Medicine Woman) technique that Fay has learned from plant healers in the Amazon.
Your response to the sacred wisdom keepers that grow at Dilston Physic Garden will be unique as you journey closer to your true nature and back to wholeness.
I love nature, I feel healed and so happy in nature. I feel a deep connection with nature, but I don't fully understand it, this is why I love Fay's innovative workshops. They are exactly that connection which I'm trying to tap into, in order to have a better understanding of nature spirits.

Anila Ahmad, Glasgow
The content of this workshop is inspired by Fay's journey with plant spirits as a former flower farmer, gardener and Shamanic Practitioner. The weekend covers concepts detailed in her new book Plants that Speak, Souls that Sing. Read more about Fay's plant spirit journey here and check out her new book here.
Date: Saturday 21 and Sunday 22 July 2018 (2 day workshop)
At: Dilston Physic Garden, Corbridge Visit them here
Who is the Weekend Workshop for?
For gardeners, herbalists, therapists, plant enthusiasts and nature lovers seeking to connect deeper with the magical and often unseen aspect of the natural world. Anyone who wishes to receive healing for personal transformation and seeking to feel grounded, supported and held by the spirit of nature. All those who are interested in Earth based spirituality or a shamanic path.
Cost: £110
Book your spot through Paypal below with a deposit of £60 or email Fay fay@fayjohnstone.com for an alternative.
Free online course
Discover the Spirit of Plants, re-open pathways of communication between yourself and the natural world, feel connected and feed your wild soul.