Reiki  Vision  Virtual  Retreat 

Join this online event to retreat in the comfort of your own home to receive healing and focus on the vision for your Reiki practice, your business and your goals.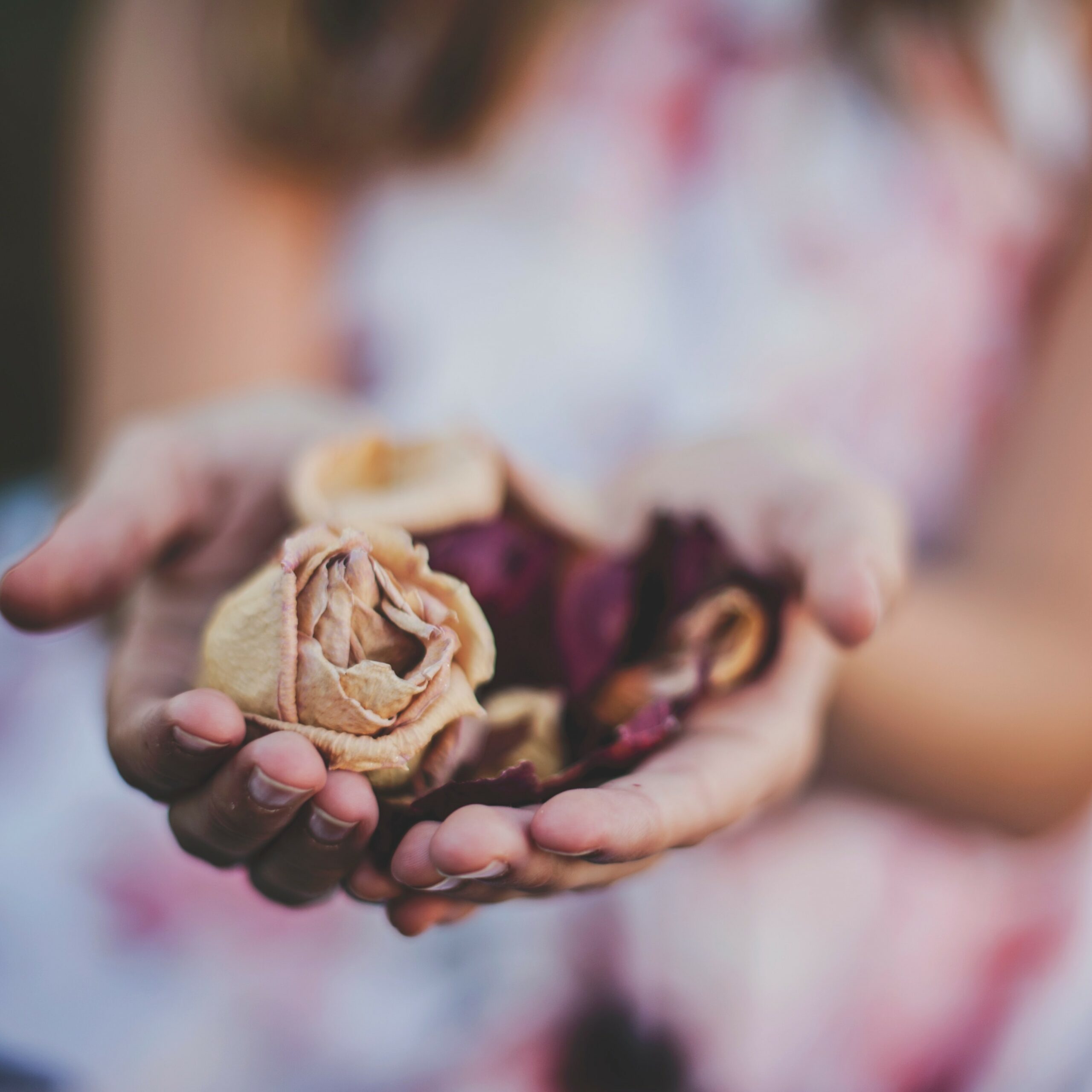 Event Date
April 25 2020
Location
Online from the comfort of your own home!
Time
10 – 5 (dip in and out of the material, join live if possible or experience the recording)
Workshop fees
£37 (includes retreat workbook, recordings and links to live classroom) 
Please book your place via paypal below or contact Fay for an alternative.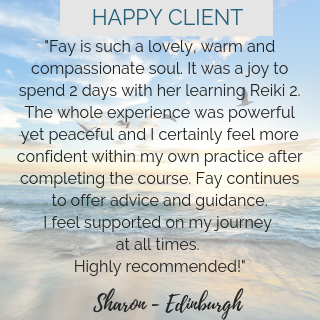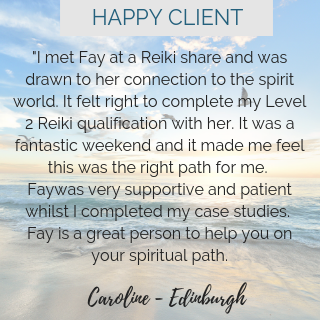 What's your Reiki Vision?
As practitioners working in the wellness sector, we can spend so much time helping others heal that we don't focus on what we need to grow and come back into balance with our true path. As such we can become disallusioned with our Reiki flow and holistic practice.
This virtual retreat is designed to help you dive into your hopes and dreams for your path and get organised with a clearer plan on what steps to take to achieve them. You will receive coaching, healing and guidance to help you identify the blocks to your success and learn essential mindset shifts to create the healing practice and lifestyle you long for and deserve.
You will be able to access the resources online when and wherever you need to, giving you the flexibility to fit this essential wellbeing and business tool into your busy schedule.
Whether its wanting to attract more clients, finding a better work-life balance, feeling more confident explaining Reiki, working out your strengths, choosing a niche, working out different client packages or getting rid of money blocks, this virtual pacakge will help you retreat into your Reiki vision. Plus you'll receive countless ideas and inspiration for you to create a business that works for you.
It is my goal to inspire you to feel confident, excited and
supported by your Reiki Practice.
This virtual retreat includes the following:
A virtual reiki attunement to empower your connection as a channel for energy
Distance Reiki healing for your personal goals
Exercises to help you create a vision, clarify your goals, ideal client and business journey.
Shamanic Reiki Drumming journey for guidance
Mindset shifts, inspiration and coaching.
For: Everyone who has completed Reiki Level 1 training (with Fay or with another Reiki Master). If you have not completed Level 1 then go here for the next available date or contact Fay here.
I had such a fabulous weekend and enjoyed meeting everyone and sharing some lovely reiki energy. I feel very confident that this journey is going to open doors in all aspects of my life and excited to see and feel the changes and ready for new beginnings. Thank you for the wonderful teaching and making this next step so special.

Sharon Mclean, Reiki Level 2 Student, 2017
The Reiki Vision Virtual Retreat is designed to help you:
Deepen your Reiki practice
Strengthen your connection with Reiki, your intuition and your guides
Get clearer on your vision for your business and practice
Feel more confident
Identify what is flowing and what needs strengthening
Open to success and abundance
It's a very exciting time to be on your Reiki journey and the more you apply Reiki to your hopes and dreams the stronger and more powerful the energy flows for you. This retreat gives you a safe opportunity to focus that Reiki energy towards you for a change! Allowing yourself to fully receive and shine the light of Reiki into all areas of your life, your Reiki practice, your path and your business (if you have a healing practice).
If you don't currently use your Reiki as part of a professional practice, but are thinking about starting out. This workshop will help you get clearer about your direction and how to achieive your vision.
Whatever stage you are at on your Reiki path this retreat holds healing, insight and powerful shifts for you to start living a life that is more aligned with the light that you are.
Sample Reiki Vision Virtual Retreat Program
10am   Opening online circle and introductions (live via online classroom)
11am   Virtual attunement and self practice (access in your own time)
12noon      Personal practice and self care (live via online classroom)
1pm     Personal goals and vision – Self practice and healing (access in your own time)
2pm    10 essentials for business success talk and discussion (live via online classroom)
3pm     Drum journey and vision (access in your own time)
4pm     Closing circle (live via online classroom)
The final schedule will be emailed to all participants prior to the event together with the Reiki Vision Retreat workbook.
If you are unable to attend the live event, recordings will be available.
Any more questions? Contact fay@fayjohnstone.com
Your Reiki Teacher
Fay Johnstone has been practising Reiki since 2000 and since then has introduced Shamanic techniques, Reiki Drum and Plant Medicine into her healing work to teach clients the tools to empower their lives and spiritual path.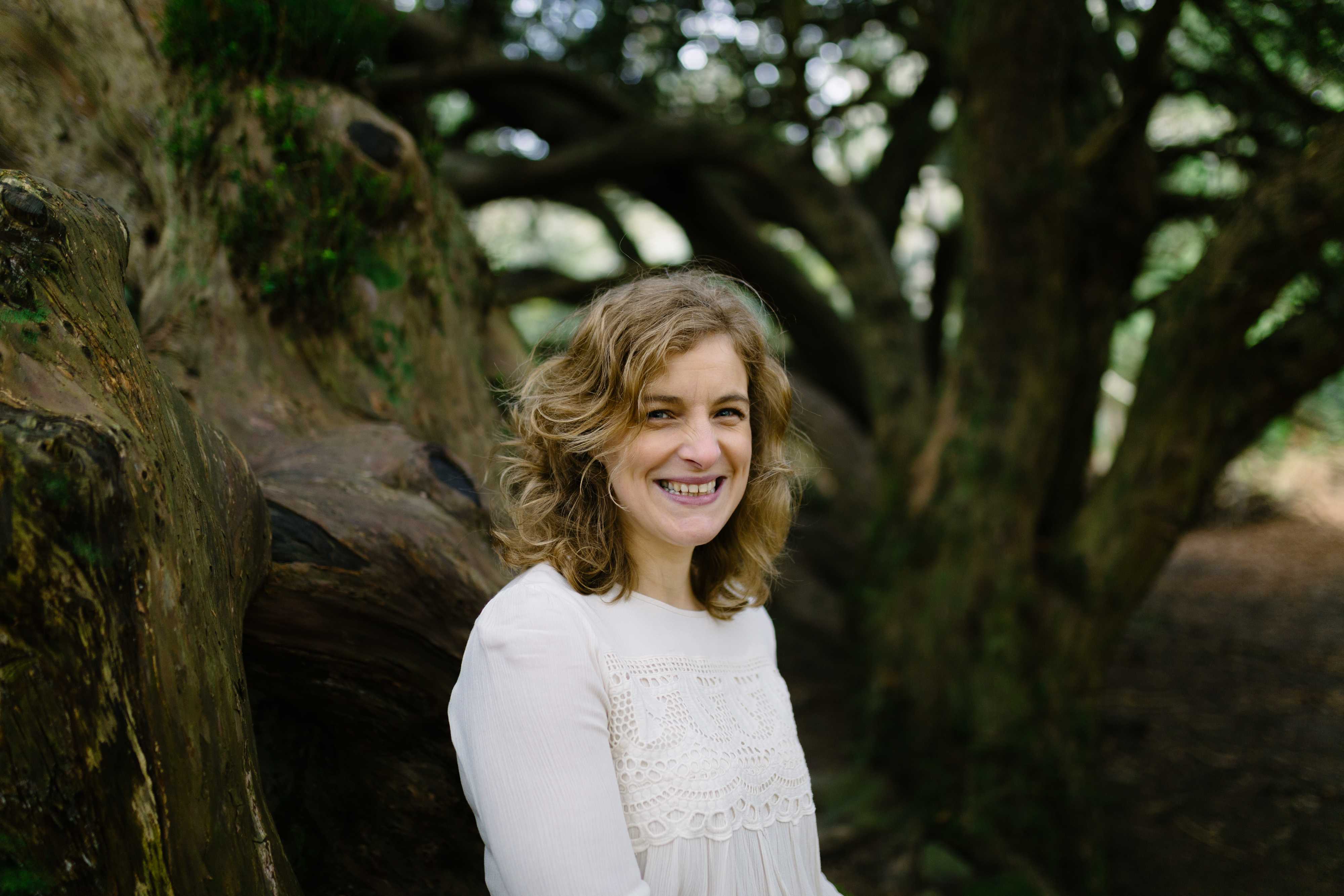 Booking Terms and Conditions
We reserve the right to reject any booking request we receive. In the event you are unable to attend you may substitute another participant to an Event upon notification to Fay Johnstone at no additional charge; this is at Fay's discretion. Unless otherwise stated the refund policy for events is as follows: Bookings may be transferred to a later date if sufficient notice is given in advance. 4-2 weeks before the event: 50% of the fee refunded. Less than 2 weeks before the event: no refund. All places on Events are available on a first-come, first-served basis. Events are subject to cancellation or rescheduling at our discretion. If the Event is cancelled in its entirety, we will credit any event fees paid to you as soon as possible. If the time, date, venue or content of the Event is changed subsequent to your booking, you will be notified and given the option to cancel your booking. We shall not be liable for any additional loss or damage resulting from such cancellation or changes. 
Plant Spirit Power
Subscribe to monthly news and start your plant spirit journey with an exclusive audio from Plants that Speak Souls that Sing.