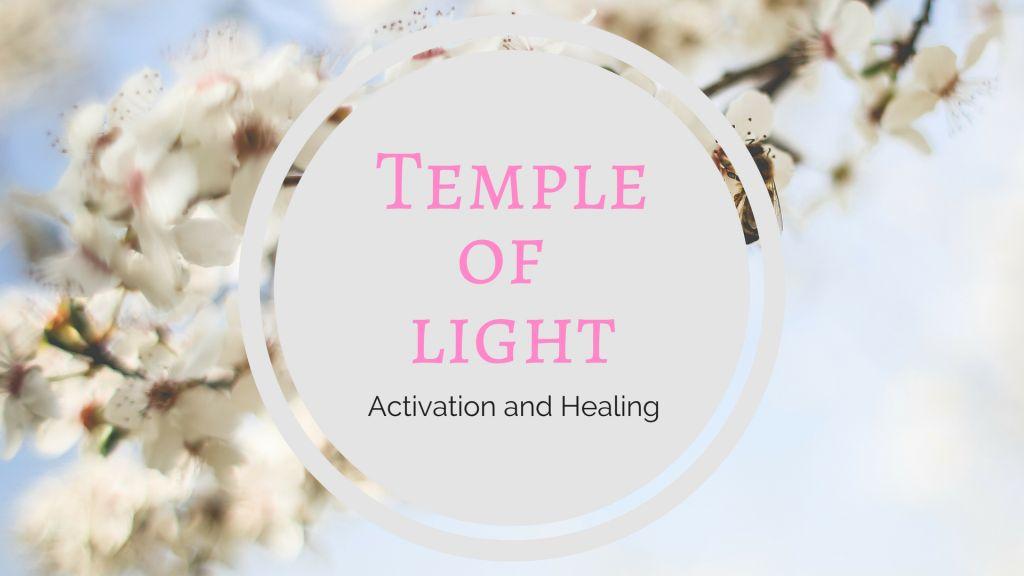 Activation and healing: Allow your innate wisdom to flow, shine the light that you are.
Light workers, you know who you are…

and perhaps you don't truly understand or know how to fully implement the energy and wisdom that flows through you.

Be part of this.

Help us create the temple of light across the Earth. A temple that shines bright and true and raises up the vibration in and around where it is located.

We need your help to create this temple of light.

Your humble heart and healing energy.

Your ancient wisdom that pulses through you.

You will receive guidance.

You will know what to do.

This will release something in you and activate a forgotten part of your being.

The part that knows, the wisdom that is longing to flow.

Close your eyes and turn inside.

Focus on your heart.

What is it that you wish to create in this world?

Is it love? Is it light? Is it peace and healing?

Is it a new consciousness, a new respect for all living beings and a new way of stepping out into this beautiful Earth with gratitude, inspiration and sheer amazement at how magnificent you and this world are.

You are a multi-dimensional being.

This is an invitation to be that being, to step into that part of you and allow this to flow.

It begins now and it needs you.

We love you, you were made for this.
That was the message that was given to me for all participants as I was preparing the space for the Shamanic Reiki Day that was planned for this date instead. I was also given a whole download with further information about the day which will be a combination of sitting in circle, creating sacred space, receiving transmission through meditation and journeying, connecting with new spirit guides who want to come forwards to help you now with your work in the world. We will also be exchanging healing with fellow participants.
This will be a beautiful opportunity to spend the day in another dimension and connect with the parts of yourself that are longing to step forward and be seen.
You are invited to open your heart to the medicine that you carry within you and to let your intuition guide you.
As a healer it is important that you develop your relationship with the energies and forces that flow through all things (spirit) and the more experience you gain, the more trust you will engender from your relationship with spirit and your guides. This trust engenders confidence in your healing gifts and you'll feel closer to your authentic self and path in this world.
Who is the day for?
For anyone who feels the call when they read those words, especially those who have been trained in a healing modality already such as Reiki, massage, counseling, reflexology who wishes to explore new techniques and deepen their connection with spirit guides and their intuition.
If you cannot attend the day but still feel called to create the temple of light
For those who cannot attend the day, there is an opportunity to receive a transmission from the workshop as we create the temple of light together. This is available for purchase with the paypal link below for £20 and will be emailed after the event for you to listen to in your own time.
Date: Sunday 10 June 10 – 4pm
At: Space 108 in Peebles
Cost: £45 in advance (or £50 payable on the day) (or £20 for non-attendance – the recording only)
Book your spot through Paypal below or email Fay fay@fayjohnstone.com for an alternative.