Reiki & the Drum – Shamanic Reiki workshop for Practitioners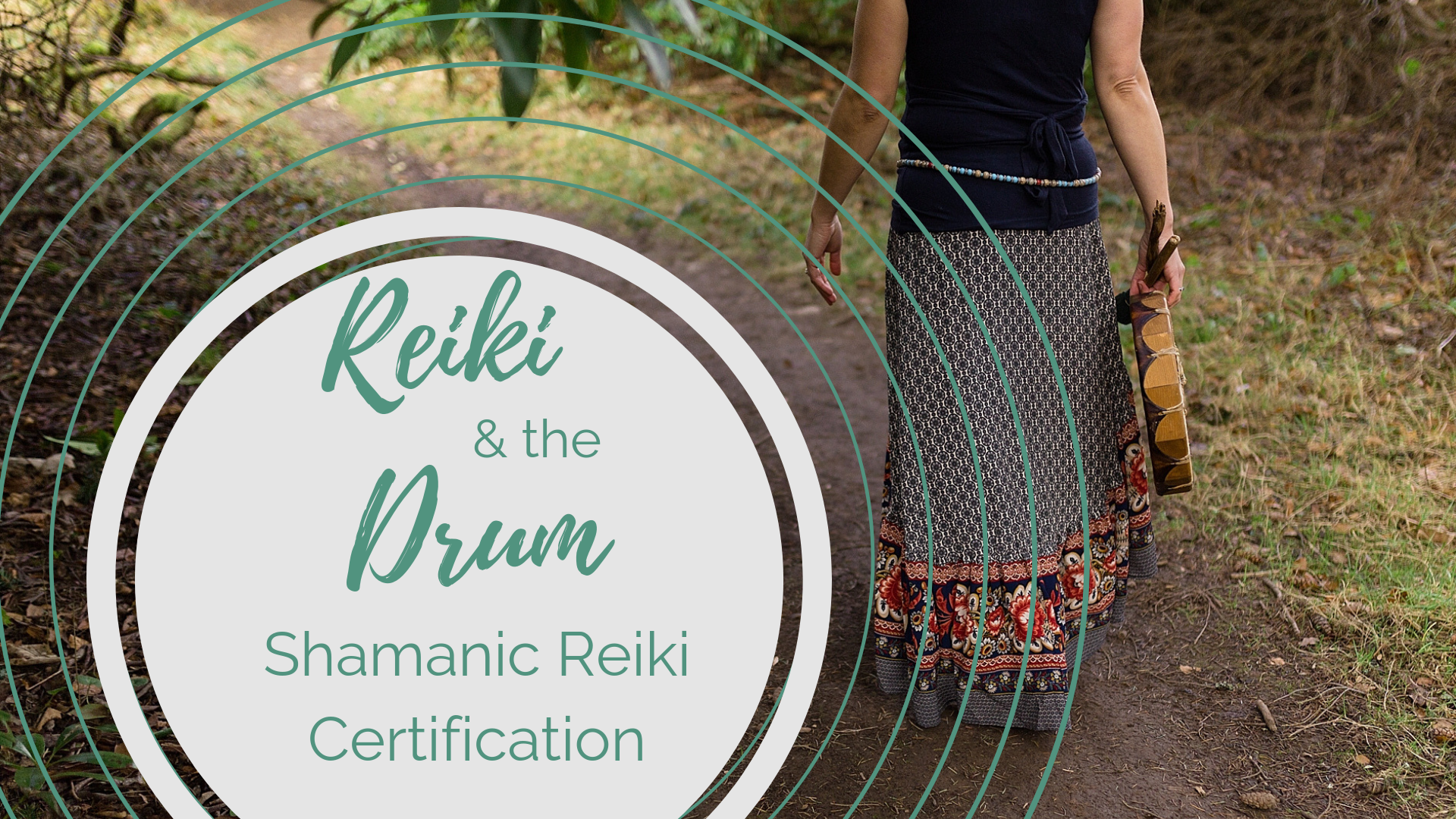 Explore how to introduce Shamanic techniques into your Reiki practice with the use of a hand held drum.
Take your Reiki practice to another level with this powerful training to learn how to introduce Shamanic tools and techniques into your Reiki practice for personal healing and growth or to bring an extra dimension to the hands-on healing process in treatments with others.
This course invites you to open your heart to Reiki and Shamanism and to let your intuition guide you.
You'll learn how Reiki combines seamlessly with Shamanism, since both healing techniques are spirit led and we are the hollow bone that allows the energy and guidance to flow through us.
This training will cover an introduction to Shamanism and the Shamanic concept of journeying, meeting the spirit of your drum or a drum guide, working with the drum and the Reiki symbols and ways to incorporate drumming with your Reiki practice. We'll also cover setting up sacred space and the essentials of intention setting.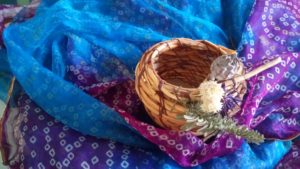 You may choose to join for a day as an introduction or you can complete the weekend in full in order to receive a certificate in Shamanic Reiki: Drum Healing. (Those who join for Day 1 only, have the option of completing the weekend at a later date). Case studies will be necessary for the successful completion of the course.
Learn about Shamanism and Shamanic practices and Reiki (Shamanic Reiki!)
Introduction to Shamanic tools
Practice Shamanic journeying
Meet other guides to assist your Reiki treatments
Learn how to use the Reiki symbols with the drum
Exchange Reiki with fellow participants using the drum
Full weekend certification Course also includes:
Course manual
Meeting power animals
Power retrieval technique with the Reiki Drum
Lots more practice with the Drum individually, in pairs and as a group
 Certificate provided on completion of case studies. (insured via Balens Insurance).
Shamanism and Reiki Combined:
I see Shamanism as a natural extension and accompaniment to Reiki. I'll share my personal experience which started with the Reiki Drum technique and has evolved to combine many other "power objects" and tools such as stones, plants, rattle and bells.
As a healer it is important that you develop your relationship with the energies and forces that flow through all things (spirit) and the more experience you gain, the more trust you will engender from your relationship with spirit and your guides. This trust engenders confidence in your healing gifts and you'll feel closer to your authentic self and path in this world.
Reiki will be flowing throughout the workshop and as well as opportunity to feel the support from the sacred space of the circle there will be guided meditations and journeys as well as hands-on practical experience to connect with your intuition and be guided as you exchange healing with fellow participants .
Learn how Reiki and Shamanism combine by watching this video below
Why work with Reiki and the Drum?
Adding Shamanic techniques to your Reiki practice such as using the Drum helps deepen your connection with the spirit world and your guides and opens the doorway to deeper understanding and guidance which takes your personal journey and healing onto new levels. As your connections with spirit deepen, you are able to bring added benefit, guidance and understanding into your client practice.The beauty of the Drum is that it is an ancient and sacred tool used by our ancestors. We have the beat of the drum in our bones and the first sound we ever hear is the heart beat of our mother in the womb. Experiencing the Reiki Drum is as simple as opening your heart to the rhythmic beat of the drum and breathing with the drum allowing it to penetrate throughout your body and take you on an inner journey.  The combination of Reiki and sound shifts your brain waves and energy field into a deep state of relaxation which facilitates the action of Reiki. In this dreamlike state you can gain insight and a new perspective on your life to help you realign with your true potential.
If you have not experienced Reiki with the Drum before then I suggest you attend a group session, these currently run in Edinburgh on the first Friday of the month. Details are here
A very beautiful experience – I loved the ocean drum it made me feel so peaceful.  The power of the big drum felt as if it was beating my heart deep in my body – wow?. … felt so powerful.
Your facilitator: Fay Johnstone is a teacher of Usui Reiki and has been practicing Reiki since 2000 and Reiki Drumming since 2009. Fay is a trained Practitioner of Creative Shamanism and a Shamanic Herbalist and incorporates Shamanic tools and techniques along with plant medicine into her treatments.
For: Reiki Practitioners trained to Reiki Level 2. Shamanic experience is not required, however, this workshop provides a safe environment in which to develop your Shamanic journey experience and deepen your relationship with your guides.
All participants must have their own drum. If you do not have a drum then contact Fay.
I had texts from everyone last night saying how great the day was and how they had really enjoyed it. I noticed that my food tasted really good and nature seemed extra colourful. I feel that I had such a big shift yesterday and let go of something really important during my turn on the treatment couch. Thanks again, for a super day.

J Hamiliton, Mind and Body Works
Book your Shamanic Reiki Training
This course is currently running online.