A series of four live online classes to introduce you to the Usui System of Reiki energy healing from Japan. You will learn the origins, how it works, experience the energy and learn how to treat yourself and loved ones.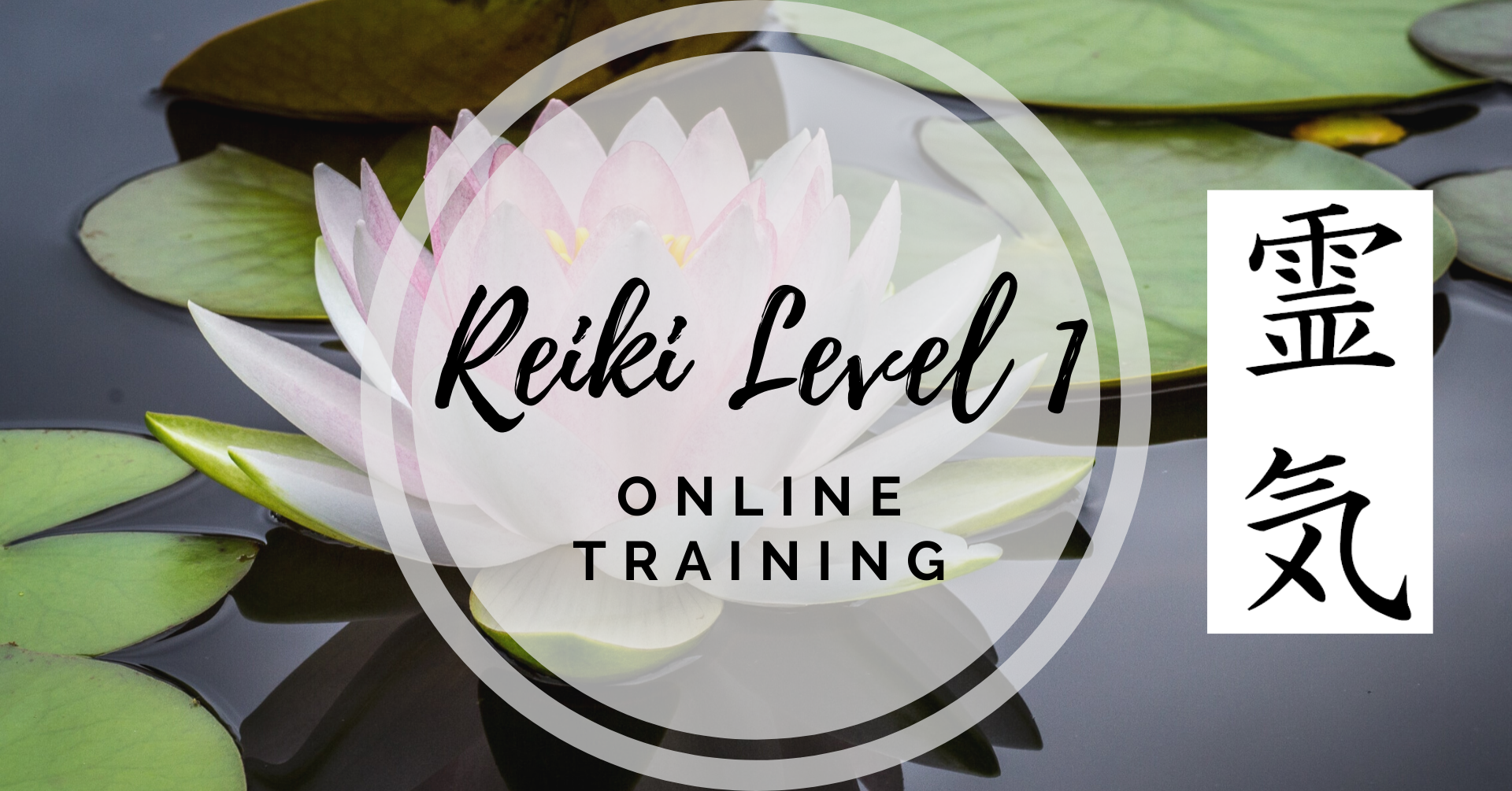 Next Training
Monday October 12, 19, 26 & Nov 2
7 – 8.45pm (BST)
Training fees
On sale at £99
Please book your place via paypal below or contact Fay for an alternative.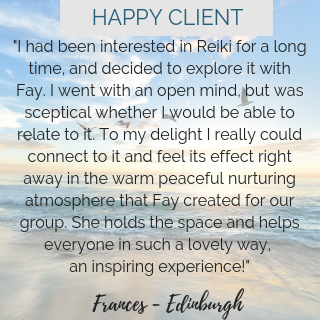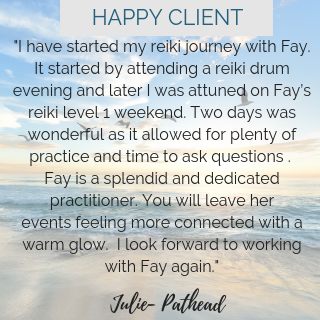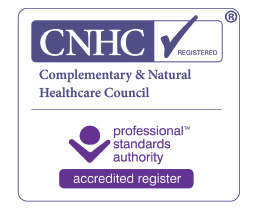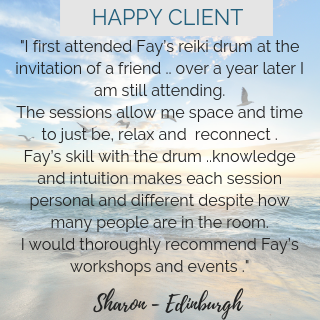 Learn Reiki: Usui 1st Degree / Level 1
Discover the Usui system of Reiki energy healing during this live online training. You'll receive a distance attunement to the energy and learn how to work with the energy to treat yourself and others. You'll also experience receiving a treatment and many other Reiki techniques. There will be opportunity to practise sensing and working with Reiki to provide you with confidence to treat yourself, family, friends, plants and animals.
Once you are attuned to Reiki energy, Reiki is with you for ever so whenever you lay your hands on someone with the intention to heal or help, Reiki will flow. Reiki's gentle energy may be used safely by people of all ages, including pregnant mothers and the elderly. Reiki works effectively alongside orthodox healthcare and natural remedies and is a great self-help tool if you suffer from chronic / long term illness.
This Reiki Level 1 training covers the following:
Introduction to Reiki and its origin
Ways of using Reiki
The Reiki principles
Introduction to chakras and sensing energy flow
Self practise
Hand positions
The attunement and cleansing period
Giving treatments to others
Reiki ethics
Group practice and meditation
Opportunities for questions
Each student receives:
Reiki Level l manual
Reiki Level l distance attunement
Access to live classroom on the day
Please note that under current policy of the UK Reiki Federation, distance reiki attunements are not accepted for certification. If you would like certification, after the COVID-19 pandemic has passed, an in-person attunement and practice day be arranged that will certify you. (£55) However, this online training will make sure you have everything you need in order to practice Reiki for yourself, friends and family so that you can benefit from Reiki as soon as possible.
You may feel called to Learn Reiki Level 1 because of one or any of the following:
you or a loved one have a long-term health condition which will benefit from daily energy healing
you often feel anxious and stressed and will benefit from regular meditation, grounding and self treatment with Reiki
you suffer from depression and will benefit from feeling connected and supported by a regular practise that connects you to something larger than yourself.
you are a therapist or practitioner who would like to add Reiki to your tool kit to further benefit your clients
you have experienced the benefits of Reiki from a Practitioner and now it's time for you to empower yourself and connect to Reiki for your own path.
you are seeking a tool that will help you learn more about your true nature and bring transformation to your life
Your Reiki Teacher
Fay Johnstone has been practising Reiki since 2000 and since then has introduced Shamanic techniques, Reiki Drum and Plant Medicine into her healing work to teach clients the tools to empower their lives and spiritual path.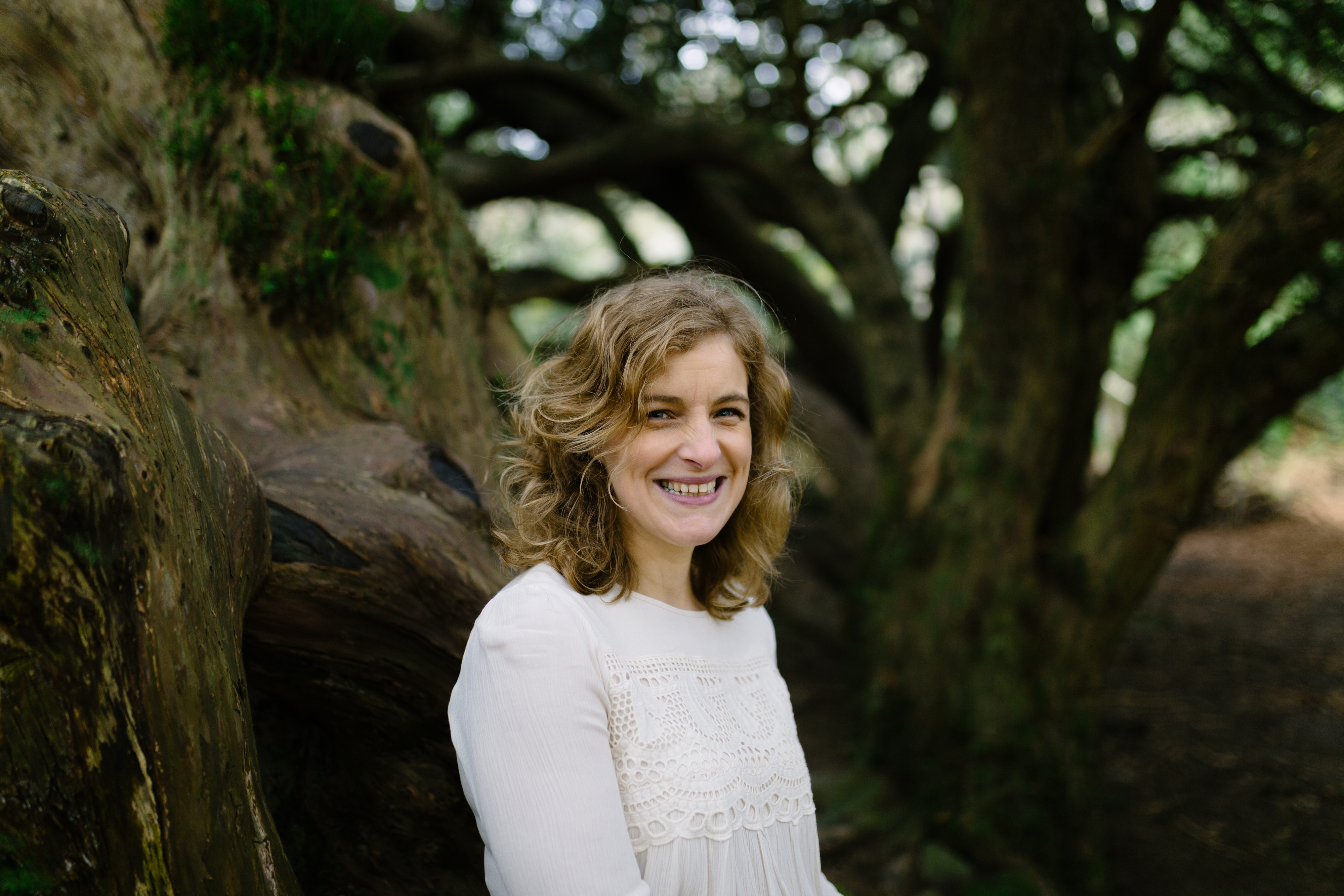 Booking Terms and Conditions
We reserve the right to reject any booking request we receive. In the event you are unable to attend you may substitute another participant to an Event upon notification to Fay Johnstone at no additional charge; this is at Fay's discretion. Unless otherwise stated the refund policy for events is as follows: Bookings may be transferred to a later date if sufficient notice is given in advance. 4-2 weeks before the event: 50% of the fee refunded. Less than 2 weeks before the event: no refund. All places on Events are available on a first-come, first-served basis. Events are subject to cancellation or rescheduling at our discretion. If the Event is cancelled in its entirety, we will credit any event fees paid to you as soon as possible. If the time, date, venue or content of the Event is changed subsequent to your booking, you will be notified and given the option to cancel your booking. We shall not be liable for any additional loss or damage resulting from such cancellation or changes.