Engage with the intelligence of nature to discover your unique role and deepen your spiritual path on Earth.
Rekindle your connection with nature
Open up to plant consciousness as a way to enrich your spiritual path and restore a feeling of wholeness and well being.
Practical Guidance
Contains over 40 exercises, including links to digital downloads for a shamanic drumming track and guided meditations to help you connect with plants in a magical and meaningful way.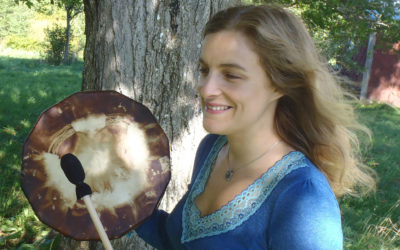 Entering into the final stage of my three year shamanic practitioner training in Creative Shamanism with the School for Creative Shamanism, I've realised that the Shamanic techniques and practices that I have studiously learned are really only a tiny part of the whole...
Free online course
Discover the Spirit of Plants, re-open pathways of communication between yourself and the natural world, feel connected and feed your wild soul.