SHAMANIC REIKI DRUMMING BOOK
available Autumn 2023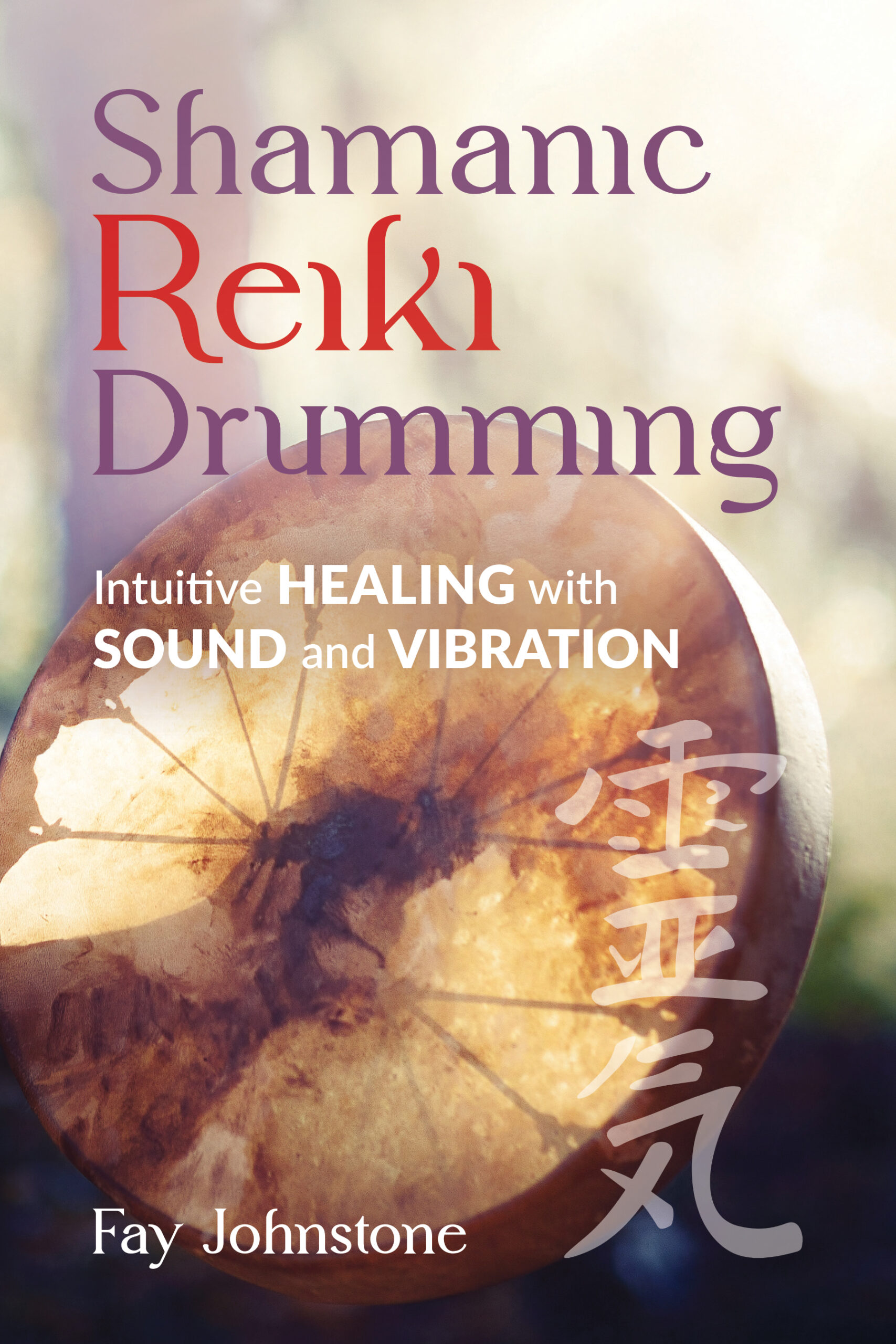 A complete guide to shamanic drumming for enhancing Reiki practice
Reiki drum techniques and step-by-step shamanic practices to strengthen the potency of Reiki symbols and treatments and bring empowerment, healing, connection, and clarity to you and your clients
Experience the Shamanic Journey with confidence
Explains the essence of shamanic journeying with a drum, including how to set intentions, access and navigate the three shamanic worlds, meet spirit guides, and connect deeply with your intuition.
Explore the versatility of the drum
Learn protocols for drumming for yourself and others: in person, distant healing, group gatherings, reiki shares and ceremony.
 "What I love about Shamanic Reiki Drumming is the beautiful way Fay Johnstone integrates key healing elements into her practice. As many of us doing energy and spiritual work know, connection to Spirit and being the 'hollow bone' are what allow and encourage healing to occur. Fay explains these basics very well, and then guides the reader into deeper realms of drumming work, including its evocation of altered states to enter the Universal. Always present, and absolutely essential, are the constant currents of intuition and intention, so the reader can access potent and lasting healing. You will enjoy this well written and knowledgeable book."
ORDER today to claim your free gifts and invite to the online launch and drum circle – Nov 6

For signed copies shipped to UK addresses only go here
Another beautifully written book by Fay Johnstone, full of wonderful insightful practices, bringing Reiki, Drumming and Shamanism together. 
Written in a way we can all understand and benefit from, for ourselves, our students and our community. 
I am looking forward to working with many of these wonderful practices and sharing them with others.
Thank you Fay for your inspiration.
ORDER today to claim your free gifts:
Shamanic Reiki Treatment flow Check List
Pre-flight Shamanic Journey Check List
Invite to the online book launch and drum healing circle
20% discount off Certified training course
Shamanic Reiki Drum journey mp3 to guide you in your drum practice.
Looking for certified training to work with the drum in professional reiki practice?

Save 20% OFF this online course.
Email us here with proof of your book purchase to redeem the offer together with the other free gifts.