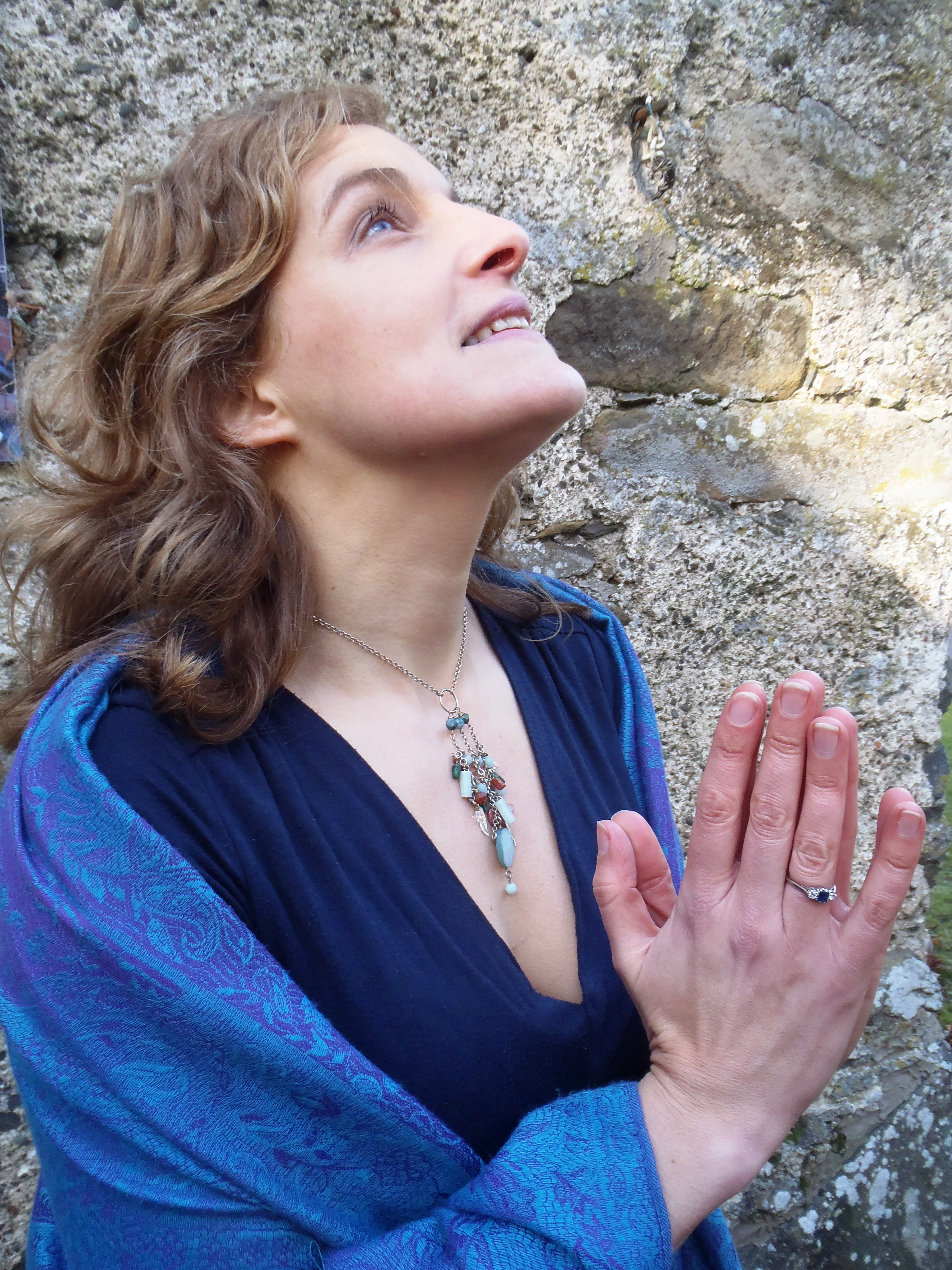 Reiki  Training
With  Fay  Johnstone
Reiki is a Japanese energy healing technique which is simple to learn and highly effective for soothing our stress and long term health issues. Fay Johnstone has been working with Reiki energy since 2000 and it's an honour to help people begin their journey with Reiki training or assist them along the way.
During a Reiki treatment we connect to this incredible life energy and it will flow intuitively to where it is needed. This divine energy reaches hidden places deep within us, sometimes unlocking secrets and past hurts that we might even be unaware are bringing us down, or hadn't realised we were carrying. Reiki peels back the layers to encourage your body's own innate healing ability and empowers your soul to shine. For some the experience is calming and soothing and for others it is like an energy boost.
The practise of Reiki is a simple technique that is easy to learn and incorporate into your lifestyle so you can bring the benefits of Reiki to friends and family as well as benefit yourself.
There are three levels of Reiki, Level 1-3, plus Reiki teacher training and many practitioners never get beyond Level 1 because that is all they need. There is much to embrace, starting with its humble origins, covering ethics, hand positions, reiki techniques and self-protection to name a few topics. However, you can't learn Reiki from a book! Learning Reiki involves an attunement process which helps you channel the Energy and after that it's practice, practice, practice. Giving and receiving treatments. Daily self-treatment is the key, in fact it's essential, but so beneficial, you won't find it a drag. I support all my students as they develop their practice.
Reiki gives you answers when you are ready to listen and presents the next steps when you are ready to follow. The Reiki journey is a blessing that unfolds and helps you come more into alignment with your true sense of self.
I teach all levels of Reiki from the beginner Level 1, practitioner Level 2, Master Level 3 and Master Teacher Training.
I also teach Plant Spirit Reiki: healing with the Elements of Nature – check out Plant Spirit Reiki training here and my book here
More information and training dates can be found by going to the events page or by clicking on the individual training pages on the links above. Please get in touch here if you have any questions!
I had been interested in Reiki for a long time, and decided to explore it when Fay's reiki level 1 weekend came up. I went with an open mind, but was quite sceptical whether I would be able to relate to it. To my delight I really could connect to it and feel its effect right away in the warm peaceful nurturing atmosphere that Fay created for our group. She holds the space and helps everyone in such a lovely way, an inspiring experience!
My   Reiki  qualifications
2019                    Current Member of Reiki Federation and CNHC register.
2010                      ITEC Diploma in Anatomy and Physiology and Bach Flower Remedies Level 1
2009                      Reiki Drum Practitioner with Sarah Gregg and Reiki Master Teacher with Keri Manning Dedman
2001                      Reiki Level 2 with Tripuri Dunne
Nov 2000              Reiki Level 1 with Tripuri Dunne
I completed Reiki level 2 with Fay after meeting her at her Reiki Drum evening last year. I had completed level 1 and was waiting until it felt the right time to continue this journey, after meeting Fay I immediately sensed it was the right time. Fay is such a lovely, warm and compassionate soul and it was a joy to spend two days with her teaching Reiki 2. The whole experience was powerful yet peaceful and I certainly feel more confident within my own practice after completing the course. Fay continues to offer consistent advice and guidance with you feeling supported on your journey at all times. Highly recommended!
 Like Reiki? Love Plants?

Join the monthly mailing list for a FREE audio of Plant Spirit Reiki plus healing, discounts, courses and meditations.