Advanced Reiki Training for Reiki Level 2 Practitioners
Learn Reiki: Usui 

Level 3/ 

Master training

This training weekend is an opportunity for those already attuned to Reiki Level l and 2 to further deepen your Reiki practice and become a stronger channel for Reiki energy. You will explore ways of developing your intuition, your relationship with spirit guides, connect to the Earth and self awareness to support your ongoing spiritual growth, wisdom and understanding.

It is recommended that you have at least 6 months of experience with Reiki Level 2 (12 months experience since Reiki Level 1) to ensure you have grasped the precepts of Reiki and put into practice what you have learned. In fact, Reiki really needs to be an integral part of your journey for you to consider training at Master level. If you have not completed your Reiki level 1 or 2 training with Fay, then you will need to demonstrate that you have a sound understanding of Reiki prinicples and practice Reiki on a regular basis.

I waited 9 years since my Reiki Level 1 to do my Reiki Master Training – there really is no rush!

Over the weekend, you will receive an attunement to the Master energy and acquire the knowledge of the Master symbol as well as other symbols and techniques to enhance your Reiki practice including psychic surgery and the use of crystal grids.

As part of my Reiki and Shamanic practice, I call on the healing power of mother earth and nature, so we will also cover an attunement to this green earth energy connection and ways to integrate it to your Reiki practice.

Reiki Master Training is Part I of the Reiki Master Teacher training, but can also stand alone in its own right. It's a perfect way to experience the energy shift that comes with the Master attunement, but without the pressure of becoming a Teacher.

This training introduces you to the techniques and energy of Reiki required at Master Level, however it does not teach how to carry out attunements for students – for this level you need to undertake the Reiki Master Teacher Training.

As with all Reiki training, this journey on the path of Mastery dives deeper into the heart of Reiki as a spiritual practice and reveals a new dimension of compassion for self and others, as well as personal transformation and empowerment.
It is my goal to inspire you to feel confident, guided and supported by your Reiki Practice.
This training covers the following advanced tools and energy techniques:
Review of your Reiki journey so far
Guided visualisation and meditation
Introduction to the Usui Master Symbol and Tibetan symbols
Empowerment exercises using the symbols
Breathing techniques
Attunement to the Master Symbol
Attunement / alignment to green earth energy for connection and incorporation into your Reiki practice
Recap on auras and chakra energy centres
Living your life with Reiki = being Reiki
Reiki 'psychic surgery' – focuses on helping heal specific areas of the energy body.
Reiki and Crystal Healing Grids – to channel distant Reiki 24 hours a day
Basic introduction to Pendulum dowsing – to experience in more detail your clients' chakra systems
Antahkarana – The use of these Asian symbols that produce a healing effect
Awareness of other CAM therapies and client care techniques to enhance the treatment
Each student receives:
Reiki Master manual
Reiki Master  attunement
Green Earth Energy attunement/alignment
Reiki Master certificate and follow up support
Why is this workshop 2 days when some courses for are just one day?
I was trained 17 years ago in the traditional Usui Shiki Ryoho Reiki system. My course was a weekend workshop and when I later trained as a Master Teacher I was trained to teach each Level over 2 days. Yes, many courses today teach over 1 day but for me as a teacher I do not feel this provides the level of support and guidance that is aligned with my teaching and practice. And besides, I simply love holding Sacred Space for a whole weekend and witnessing the beautiful transformation that occurs when students welcome Reiki into their lives. It's exciting!
The benefit of the 2 day workshop:
provides you with more time to practice
opportunity to rest overnight and come back the next day with questions that may have arisen
lets you experience a whole 2 days immersed in and supported by Reiki energy
allows the healing process to be fully supported
enables you to experience different Reiki techniques and meditations with the energy
provides you with space and time to reflect on your experience of Reiki.
 Who is the training for?
For: Everyone who has completed Reiki Level 1 and 2 training (with Fay or with another Reiki Master). Reiki Master (or Reiki III) is usually only taken by students who are seriously committed to the practice of Reiki as a way of life and personal development.  As with Reiki I and Reiki 2, Reiki III continues to be as much about personal healing and growth as about helping others.
Follow up Support and Mentoring
The aim of the course is to support you in becoming a much more intuitive and effective energy worker and Reiki Practitioner and be confident with all types of clients and situations that arise.
The emphasis is on allowing the energy and tools to guide you and provide you with all the insights you need to help your clients in the most powerful and effective way.
As with Levels 1 and 2, a comprehensive manual is provided and post-course advice and support is available to anybody needing further help and guidance. I like to see everyone confidently putting their new skills to work after their training. Case studies are also suggested together with the ongoing record of a Reiki log/ journal.
Next Reiki Master Training 1 & 2 October 2020
The course takes place over 2 days, 10 am – 4 pm on both days  with an hour's break for lunch. Alternatively arrangements could be made for 2 one day trainings over consecutive weeks or for one full day training (if you are training by yourself).
Location:
Courses take place at Fay's home near Dunfermline in Fife. Closest station: Rosyth or Dunfermline (30 mins from Edinburgh Waverly).
Reiki Master Training Fee: £295
To discuss the training further, contact fay here or via email fay@fayjohnstone.com
 Fay's Approach to Reiki
I started my Reiki Journey in 2000 with Tripuri Dunne and finally trained as a Reiki Master Teacher in 2009 with Keri Manning. Since my initial experiences with the energy I have become more influenced by my Shamanic Practitioner Training and training in the Reiki Drum technique. These techniques have deepened my experience of working with Reiki energy and strengthened my connection with my intuition and relationship with my spirit guides. My special inspiration comes from Nature, earth energy and plants in particular so I introduce these elements into my Reiki practise creatively and I love to inspire others to follow their inspiration too!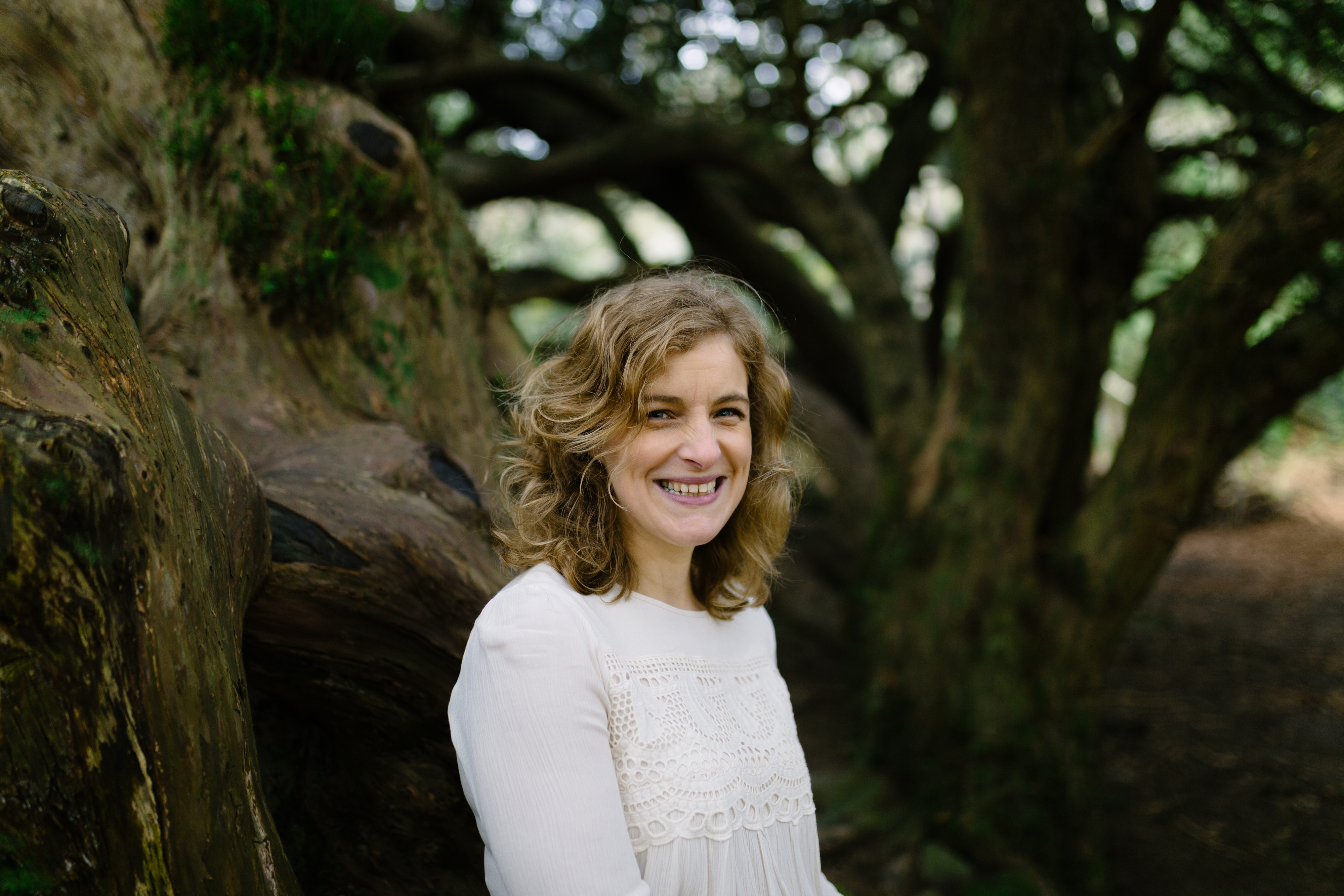 Booking Terms and Conditions
We reserve the right to reject any booking request we receive. In the event you are unable to attend you may substitute another participant to an Event upon notification to Fay Johnstone at no additional charge; this is at Fay's discretion. Unless otherwise stated the refund policy for events is as follows: Bookings may be transferred to a later date if sufficient notice is given in advance. 4-2 weeks before the event: 50% of the fee refunded. Less than 2 weeks before the event: no refund. All places on Events are available on a first-come, first-served basis. Events are subject to cancellation or rescheduling at our discretion. If the Event is cancelled in its entirety, we will credit any event fees paid to you as soon as possible. If the time, date, venue or content of the Event is changed subsequent to your booking, you will be notified and given the option to cancel your booking. We shall not be liable for any additional loss or damage resulting from such cancellation or changes.