For everyone in the Northern Hemisphere, we are well and truly into the colourful and blustery days of autumn or fall. The coming of autumn brings both relief and sadness for gardeners as the enthusiastic growth over the summer quietly dies down and plants lose their colour and their leaves. For the Herbalist, autumn means shiny bright berries and deep roots for harvesting and medicine making and no doubt way more than 7 herbal recipes for autumn!
I've been busy gathering Hawthorn berries for a Hawthorn elixir that I will finish in the spring and use as part of a sacred plant ceremony next year. I'm also preparing my annual cold and flu tea which I have listed below.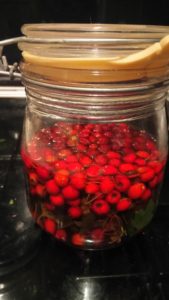 I have gathered the following 7 herbal recipes for autumn from some of my favourite Herbal websites to help you get excited about what medicines you can make this autumn to extend nature's bounty into your medicine cabinet this winter.
Cold and Flu Tea
Easy to make blend from peppermint leaves, yarrow and elder flowers with some rosehips thrown in for good measure. To help general well being and to ward off colds and flu.
Elder Berry Syrup
This is a must for the winter to help prevent colds and flus this coming season. If you are short for time I recommend picking the elderberries and freezing them unitl you have time to prepare the syrup. Make your Elder berry syrup here.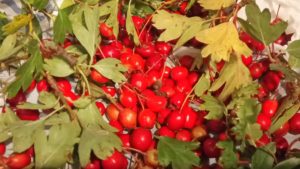 Hawthorn Jelly
Hard to resist these gorgeous bright red beauties from the fairy tree if you are a forager. The colour of this jelly is gorgeous but patience is required for this herbal recipe, remember not to squeeze the bag and be impatient or it does come out cloudy. Make Hawthorn Jelly here
Dandelion Root tea / coffee

Learn how to harvest these roots properly and how to make Roasted Dandelion tea at Learning Herbs here
Black Berry Jelly
There are so many delicious berries around this year and I never really manage to get enough home without eating them all in order to make a crumble or a jelly, but if you aren't as gluttonous as I am then check out this quick Jelly Recipe here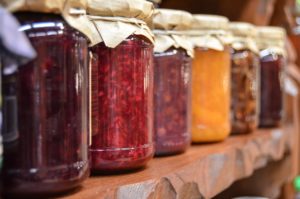 Make your Own Fire Cider
If you are new to this then allow me to clarify, this herbal recipe doesn't create a fire, other than in your belly and insides as you take it throughout the winter months. You will notice by the ingredients that any flu bug would have to be pretty tough to get through all heat and spice generated by the mixture. Make it and feel like a true witch with a brew to ward off all winter evils. Make your Fire Cider here.
Echinacea Tincture
Ideally you would be harvesting your own 3 year old plants, however, you can also make a great tincture from dried echinacea. It's a great medicine for warding off cold and flus. Watch the lovely Rosemary Gladstar explaining how to make an echinacea tincture here.
To join me for a Sacred Plant Journey book here or chat to me via skype here for a one to one session to go deeper into the spirit of plants and the call of your wild soul.