Reiki Drum – Sound & Energy Healing
Experience the nurturing and healing energy of Reiki combined with the sacred sound of the drum for relaxation, restoration and transformation.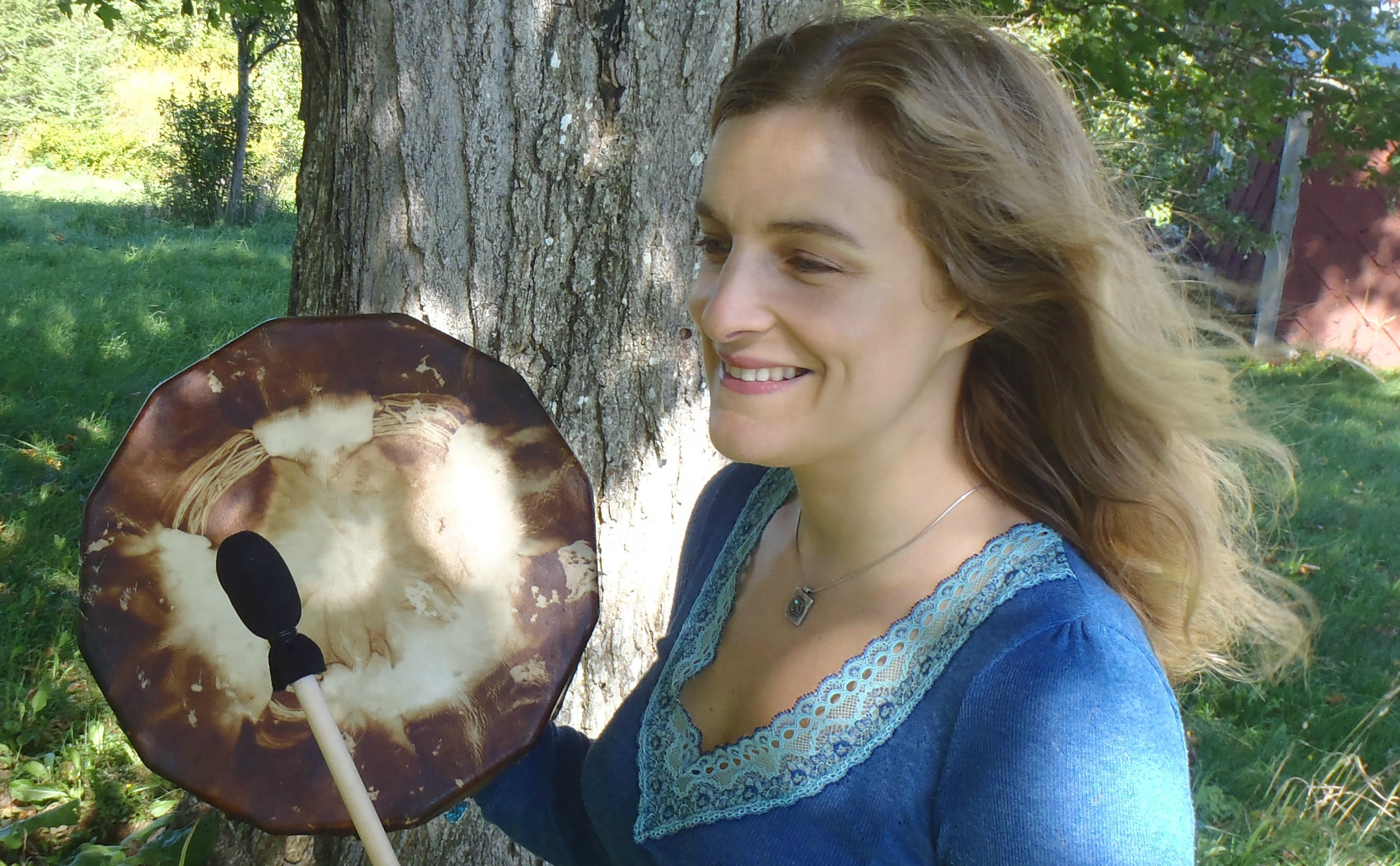 Next 2019 date – November 1, December 6

Location
Breath Works, 7A Alva Street, Edinburgh EH2 4PH – find Breath Works here
Time
7pm – 8.30pm
Price
£15 a session (booking via Paypal below)
If you would prefer a private Reiki Drum treatment tailored to your individual goals and health concerns, contact Fay.
Please book your place via paypal below or contact Fay for an alternative.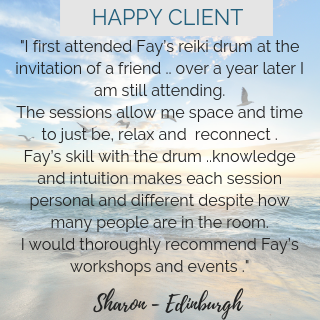 Let the ancient rhythm of the Reiki Drum take you on an inner journey.  The combination of Reiki and sound shifts your brain waves and energy field into a deep state of relaxation. In this dreamlike state you can gain insight and a new perspective on your life to help you realign with your true potential.
Reiki stimulates your innate ability to heal and goes exactly where you need it most. The experience of Reiki entering into your energy field facilitates deep relaxation, helps you come back to centre and provides stress relief in a safe, nurturing and sacred healing environment.
Because of the deep sense of relaxation, many clients feel like the session has been way longer that the reality. (1 hour!)
Reiki Drum in this way can provide many of the benefits of a meditation class (but with much less effort!).
These sessions are your opportunity to RECEIVE. This is not a drumming group in which everyone participates in the drumming.
You do not need to be trained in Reiki to attend. If you are trained in Reiki, you are invited to do a self-treatment during the Reiki Drum, to enhance the experience.
Shamanic experience is not required, however, Reiki Drum provides a safe environment in which to develop your Shamanic journey experience and deepen your relationship with your guides if this is something that you need.
What better way to relax after a hard week and replenish your energy to enjoy your weekend ahead?
What happens during the Reiki Drum group session? To find out more go here.
A very beautiful experience – I loved the ocean drum it made me feel so peaceful.  The power of the big drum felt as if it was beating my heart deep in my body – wow💗. … felt so powerful.
Your facilitator: Fay Johnstone is a teacher of Usui Reiki and has been practicing Reiki since 2000. Fay is a Shamanic Herbalist and incorporates Shamanic tools and techniques along with plant medicine into her treatments.
For: Everyone seeking deep relaxation and connection. No experience is necessary, bring an open heart and a curious mind.
Booking Terms and Conditions
We reserve the right to reject any booking request we receive. In the event you are unable to attend you may substitute another participant to an Event upon notification to Fay Johnstone at no additional charge; this is at Fay's discretion. Unless otherwise stated the refund policy for events is as follows: Bookings may be transferred to a later date if sufficient notice is given in advance. 4-2 weeks before the event: 50% of the fee refunded. Less than 2 weeks before the event: no refund. All places on Events are available on a first-come, first-served basis. Events are subject to cancellation or rescheduling at our discretion. If the Event is cancelled in its entirety, we will credit any event fees paid to you as soon as possible. If the time, date, venue or content of the Event is changed subsequent to your booking, you will be notified and given the option to cancel your booking. We shall not be liable for any additional loss or damage resulting from such cancellation or changes.