Imagine a place for your whole self, a space that honours your wild moon child and the successful woman you've grown into.  A place to turn to when you feel powerless, disconnected or stuck, in need of wisdom, guidance and inspiration.
I'm here to hold that sacred space for you and shine the light in the dark. Here I'll help you remember the magic of the real you and connect to your innate wisdom. Here you can step into your power, radiate joy and reignite your passion for life.
You are not alone, you are guided by spirit and connected to a much greater whole with infinite love, wisdom and possibility.
Let's walk this path together and light up the world.
Fay

After having two one to one sessions with Fay I really wanted to continue. However as I wasn't going to be close enough to do this "in person" my only option was to try this online. I was a little worried that it would not be the same or feel as good or as effective but decided to go ahead. I need not have worried as I felt just as connected to Fay through Skype as I did being in the same room. I could really feel the energy flowing to me in the same way. The sessions have really helped me to connect to my inner self, release my fears and past beliefs. I feel much calmer and know I am on the right path. Working with Fay is lovely as she feels like a friend who is really there to help you. I also loved hearing the messages and visions Fay received-they really did mean something to me and my situation. I really would recommend working with Fay to everyone. Fay is such a gifted and caring person and is making a real difference in my life. Rachel K
I have had the wonderful opportunity to collaborate with Fay. She has this beautiful way working her magic with the drum and creating such a sacred space for allowing you to be taken away to another realm. She has a wonderful gift and allows a safe space to explore. Thank you for sharing your gifts with us Fay. Josette Coulter, Yoga Instructor Belifted Yoga
Our session continues to have a big impact of change and acceptance. Prior to our work I was waking up dreading my day. Now I am reconnecting to who I am and loving more what is. I now feel a strong sense of get up and go and of having fun. The process has given me permission to take care of me, put myself first in order to have the energy for what I do. I am making a space for me, just me. My whole body seems alive with excitement. It had been easier for me to hide, I am now ready to be who I really am on my path. I want to continue to sparkle. A lot has come and continues to come, I just can't thank you enough. Gilly Gordon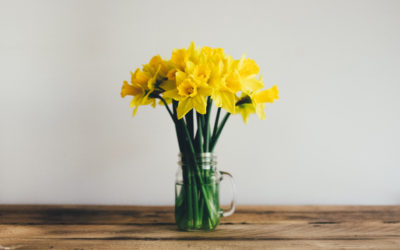 How to Use Spring Energy to bring your projects, ideas and dreams to life It's easy to recognise the very visual signs of spring around us that appear in the Northern Hemisphere at this time of year. In nature, what is emerging with the spring is green and bright and...