Are you looking for a simple way to meet a plant ally?
Firstly, before we dive in and get ahead of ourselves. If you are new to plant connection, you might be thinking what on earth is a plant ally/friend/guide and why do I want or even need one or many?
If that's the case then start by clicking the link below.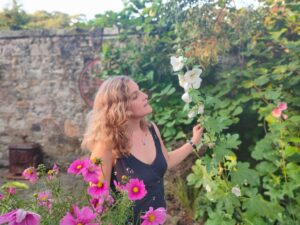 Now that you have an idea of what a plant ally is and how it might help you, let's dive into the simplest way to meet one.
The simplest way? – plant ally meditation
While some enjoy ingesting pyschoactive plants for embodied experiences with our plant teachers, you will also find that meeting with a plant via meditation, breathwork and your inner vision also incredibly effective and much more practical on a day to day basis.
So to get yourself started with plant ally connection, to start meeting those plant friends that you notice as you walk through your green space or out in nature, I suggest that you start with meditation.
It's easiest to start by sitting yourself comfortably next to or as close as you can to the plant that you feel has chosen you.
You can also meditate to connect with plants when you are not in their proximity, however, if you are beginning this practice for the first time, then I suggest you make it super easy for yourself and get yourself as close as you can to the plant of your choice.
Sitting by the chosen plant will make it easy for you to visualise the plant, get to know it, explore it with your senses, learn how it grows, feel a sense of who this plant is and receive its energy as your energy fields mix.
In fact, if you are looking for a how to guide in plant connection
Ready to get started?
Get yourself comfortable by the plant of your choice, relax and follow the guidance on the video below.
Discover Plant Spirit Allies
To dive deeper into the world of plant allies and who might be out there waiting to connect with you to offer support for your challenges, wisdom and guidance for your journey, then check out my mini course.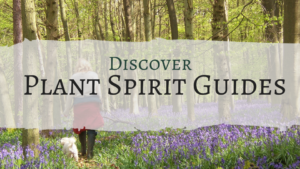 This course shows you how to discover the green friends that are out there waiting to assist you and communicate with you.
You will:
Learn what a plant spirit guide or ally is
Discover plant spirit allies in your life
Experience exercises to meet a plant spirit guide out in nature
Learn how to connect with a plant spirit guide in physical reality and in non-ordinary reality.
Receive healing and open to wisdom, guidance and a new friendship.
Dive through nature's portal into the magic of the green world.